When you know how to detox the liver, you have a chance to change your life for the better. It's not that difficult and doesn't even require some complex formulation of herbs from someone claiming you should buy their product or suffer death.
Your Liver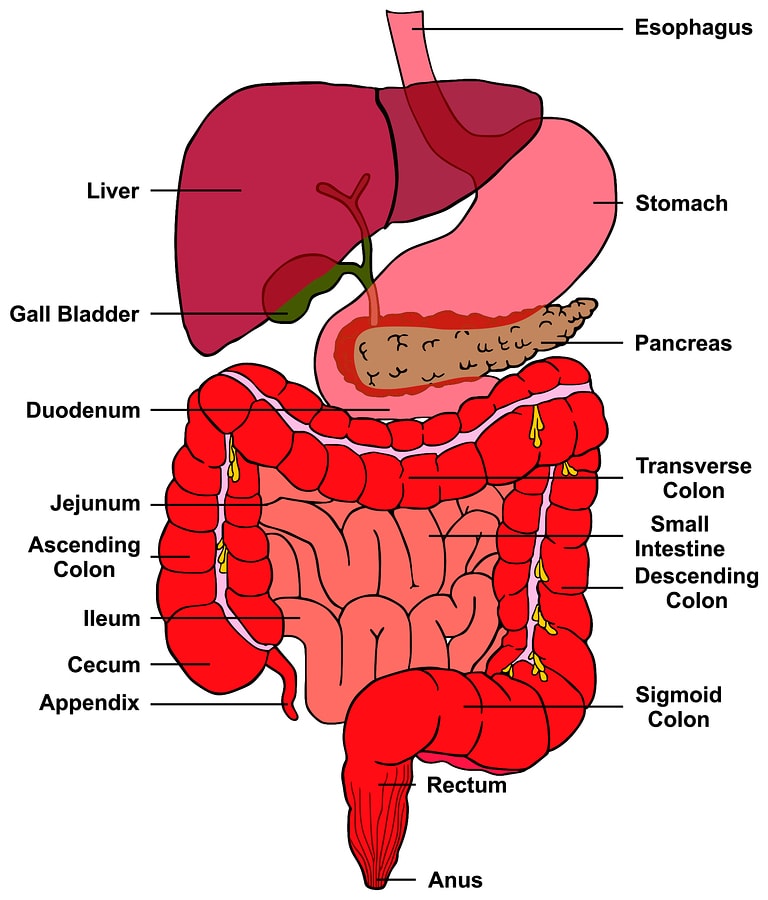 You probably don't think that much about your liver. Most of us don't. Except maybe when contemplating that third shot of tequila. (Hopefully, you've outgrown this phase) but its health is essential to your general health and weight.
The liver is the second largest organ in your body, and it is also the most over-worked. Consider your liver the housekeeper of your body.
In simple terms, it's like the equivalent of an oil filter in your car – it's your body's natural filtration process. Everything you ingest gets filtered through your liver. The liver uses the nutrients (good stuff) to optimize your health and get rid of toxins (bad stuff) that cause symptoms. When you live a not-so-heathy lifestyle, toxic compounds start building up, and they begin to find their way into your organs, skin, fatty tissues, and blood – And that's when you will begin to notice symptoms. This is what triggers inflammation which is at the root of most diseases. 
What Exactly are Toxins?
Toxins can refer to a few things. The word can apply to environmental toxins like pesticides, chemical fertilizers in food, preservatives or additives in food, or genetically engineered foods. It
can also refer to a sticky waste by-product of digestion that builds up in the digestive tract when your digestion is weak or overloaded with the wrong foods. Toxins can also refer to arsenic, lead, asbestos, heavy metals, chemicals in detergents and household cleaners, poisons, air and water pollution and chemicals and synthetics in clothing and recreational drugs.
Some common symptoms of a toxic liver are:
Bad breath
Allergies
Weight gain and difficulty losing weight
Fatigue
Fluid retention/bloating
Food cravings
Headaches
Difficulty concentrating
Heartburn
Joint and muscle pain
Sleep problems
Skin problems
Fatigue
Anger, irritability and other emotional issues
There is rarely a disease in the body that does not start in the liver. To have a clean liver is like having a clean start in life.
Even if you follow a healthy diet most of the time, it may not be enough to rid your liver of toxic buildup. A liver cleansing diet takes it a step further by helping eliminate the stored toxins, therefore, allowing your liver to reboot and rejuvenate. If you can commit 10-14 days to following these simple habits you can expect to see some amazing results. There are many benefits of a liver cleanse.
Results may include:
Weight loss
More energy
Allergy relief
Better digestion and elimination
Improved concentration and mental clarity
Less joint and muscle pain
Less fluid retention
Increased sense of peace and relaxation
Improved sleep
Glowing skin
Brighter eyes
Cleansing your liver doesn't have to be difficult or grueling – using a whole foods approach, some common sense and a commitment to good habits will do the trick.
How to Detox the Liver – 11 Simple Habits to Start
Let's look at 10 simple habits you can take right away to detox the liver so you can look and feel your best. Each of the following is equally important.
1. Morning Lemon Water
Drink warm lemon water first thing every morning to kick start your metabolism, flush your digestive system and alkalize your body.
2. Daily Milk Thistle / Peppermint tea
Each morning you will make one mason jar of Milk Thistle tea. You are going to be like the hip herbalists and carry your beverage around in a mason jar and drink it all day. One mason jar of tea is your daily dose. Milk Thistle contains Silymarin and studies show it supports the walls of the liver cells, preventing toxins from penetrating them. It also stimulates the regeneration of these cells, so it repairs the liver. The peppermint increases the effectiveness of milk thistle and improves its taste.
Making the tea:
1 Tbs of milk thistle seeds 1 Tbs of peppermint leaves Add 3 cups of water Steep for 20 minutes and strain
3. Water
Besides the morning lemon water and Milk Thistle seed tea, drink water throughout the day. Sipping plain hot water every 10-15 minutes can help to flush and rehydrate your body deeply. If you have a personal thermos, this is ideal. Just get used to carrying these items with you on days when you leave the house. Make it a habit.
4. Get 8 hours of sleep
Know how to get a good night of sleep! It is extremely important to be sleeping by 11 pm each night. Your liver does it's cleaning between 10 pm and 2 pm each night. If you are still awake, (and god forbid drinking beer and eating pizza), it cannot properly do its cleaning job.
5. Avoid eating deep-fried anything – Eat Alive Food 
Learn how to plan a healthy diet. A poor diet causes an accumulation of fat in the liver. – It can only take so much of this. When the liver is fat, it cannot function and gets one step closer to being damaged.
6. Say "NO" to processed foods
Anything in a package or a jar is usually processed food. Processed foods are typically high in sugars, low in fiber and whole grains, processed with sodium and high in fat or include trans fat and lots of saturated fat. Also, any foods that contain chemicals and/or additives are considered toxins to the liver.
Here are some common processed foods:
Salad dressing, breakfast cereal, canned soup, pasta sauce, ketchup, flavored yogurt, granola & energy bars, chips, and crackers. Avoid anything with High Fructose Corn Syrup. Make it a habit to read labels.
7. Eat fresh fruits and vegetables 
Fruits and vegetables are liver-friendly and will not only help you in the cleansing process, but your lungs, heart and other organs will reap the benefits as well.
8.Vitamin C
Take vitamin C. Vitamin C helps to heal the liver and also neutralize the toxins released by the liver. I recommend Life Extension Vitamin C with Dihydroquercetin 1000 mg.
9. Let go of anger
Anger is a heated emotion that is very much related and harmful to your liver. You may not have anger issues, but if you do managing your emotions in a healthy way is vital to the health of your liver.
10. Don't drink alcohol
Your liver has to process them as toxins. Take a break from the behaviors you know are asking the liver to work.
11. Move your body 45 Minutes a day, every day
Your body requires you to move to keep everything functioning properly. Your lymphatic system works much better at flushing waste when you move your muscles.
1

2. Eat organic whenever you can
Eating organic helps to reduce your body's toxic burden. Pesticides and herbicides are toxic and expose you to dangerous poisons. Eating organic can reduce pesticide buildup.