A lot of people believe the no pain, no gain mantra, but it's simply not true. You can experience amazing health benefits from low-impact exercises.
The best exercise for weight loss is one you'll actually do. Low-impact exercises for weight loss are perfect for those who don't want to impact their joints or risk injury.
From yoga, Tai Chi, and dance classes to walking, biking, and swimming – there's an option out there appeal to just about anyone!
In this blog post we'll talk about the best low impact exercises for weight loss for those who want to burn fat without risking injury in their joints.
When it comes to weight management, we often hear how important cardiovascular exercise is for best results. A lot of people are turned off by the thought of adding cardio to their lifestyle because they have aches and weaknesses that make traditional cardio harder and rest periods more painful.
They imagine there's nothing else out there for them. It's simply not true.
You don't have to hurt yourself to get healthy. Low impact and non-impact exercise can produce excellent results without causing joint and other types of pain.
High Impact VS Low and Non-Impact Exercises
There's no disputing how important getting your heart rate up is for high-quality exercise
. The discussion gets cloudy when taking a look at the
best way
to get your heart rate up. Most people leap right to the assumption that you've got to sign up for CrossFit or join a running club.
While those types of exercise are excellent, they may be too hard or unappealing for some people.
Thankfully
, there are plenty of alternatives out there.
High Impact Exercise For Weight Loss
High impact exercise is any exercise where a part of your body comes into contact with something else with significant force.
Think of your foot striking the ground when you run, or both feet landing when you jump. Hands hitting a punching bag would be an example of high-impact exercise as well as doing an action like jumping jacks or burpees.
High impact exercise is great for:
losing weight fast
building stamina
creating strength and increasing bone density
people at low risk for injury
Low Impact Exercise
Low and non-impact exercise reduces the intensity or eliminates any part of the body striking a hard surface.
Examples of low-impact exercise include cycling, dancing, walking and yoga. Another excellent example of non-impact exercise is swimming.
Low and non-impact exercises make the most sense when you are recovering from an injury, suffering from pain in the joints, muscles, or chronic fatigue.
Older adults and people who have a significant amount of weight to lose also benefit from low and non-impact exercise.
You don't have to brutalize your body to be fit. If you live with pain, have an injury or illness, or simply are at risk for injuries, low and non-impact exercise is the best way to get healthier and fit without risk for your body.
8 of the Best Low-Impact Exercises
1. Swimming
Swimming is an excellent cardio exercise that can be as intense as you'd like. It's an excellent way to get a slimmer and healthier body.
Swimming is an All-Around Great Form of Exercise
When it comes to fitness, swimming checks off a lot of boxes.
One session in the pool can help:
Boost your heart rate
Increase stamina
Reduce pressure on joints
Build muscle
Strengthen your heart
Burn up to 590 calories
The more often you swim, the bigger and better the benefits.
Swimming Can be Social or Competitive
Whether you're swimming with friends in your backyard or competing in swim meets, there are plenty of ways to incorporate swimming into your exercise and social routines.
Try one of these options
Join a gym with an indoor pool and take a class
Challenge your kids to races in your backyard pool
Compete in a polar bear or another outdoor swimming challenge
Other Water Activities Besides Swimming
Exercising with water doesn't have to include swimming. There are other fun activities that happen near, on, or in the water.
Water aerobics is a fun way to get your heart rate up while protecting your joints, and back from injury and pain
Kayaking is an excellent way to enjoy the water, get some vitamin D, and do some cardio
Paddleboarding, wakeboarding, and water skiing are also fun water sports
Water polo and synchronized swimming are also popular water-based activities
Swimming is an excellent alternative to high-impact sports that can hurt joints or cause pain.
2. Dancing
For some people, exercising feels like a chore. While plenty of people find going to the gym relaxing and motivating, some people simply resist organized exercise.
If that's the case for you, it's great to find activities that don't feel like exercise. One of the best is dancing.
You Can Dance Anywhere Anytime
Dancing has no rule book. You can dance anywhere, anytime. That's the best part about it. You don't even have to be good at dancing to benefit.
Simply moving your body counts as exercise. You can dance in the privacy of your own home, at the club, or under the stars, it all counts!
Take a Dance Class for Added Benefits
There are all types of dancing. From ballroom to interpretive dance and everything in between. Depending on where you live, there may be classes in your area to learn a fun and invigorating type of dance.
Thanks to the world wide web, you can learn online as well. You can dance alone, in groups, or with your partner which can make getting into shape even more fun.
Dancing Can Improve Your Mood
While dancing is a perfect low-impact exercise, it's also great for your mood. Music can uplift, excite, and encourage us. A fun beat can turn a bad day into a good one within a few beats.
When you get your heart rate up, your body releases feel-good endorphins that flood us with happiness and peace. That means the next time you feel like you need a pick-me-up, the best solution is to have a mini dance party.
Fun Places to Dance
Whether you love dancing in public or prefer to be alone, there are plenty of places to dance. Try some of these fun options
Summer concerts – Many communities offer free summer concert series in the park. Find a nice space on the grass and dance away!
Community colleges – Many community colleges offer dance classes year-round. You don't have to pursue a degree to take a community class and it's a great way to meet new people and learn from great instructors.
Meet-up groups – MeetUp.com is a great resource to find meet-up groups in your area. Use keywords to find groups that meet for dancing whether it be in a club or special dance studio.
3. Walking or Hiking
No matter where you live, there are places to walk. From trails to the track at the local high school. You can walk on a treadmill or elliptical machine or take a walk in your neighborhood.
Walking is less taxing on the joints – An hour of walking can burn between 210 and 360 calories, plus it helps build bone density and muscle mass.
It is easy to commit to – Walking is easy to commit to and won't burn you out. You can even incorporate exercise with meditation for extra benefits. The low intensity makes it more likely to become a sustainable habit you'll commit to for the long haul.
Hiking
If you love the outdoors, hiking is an excellent way to get and stay in shape. It's a wonderful alternative to high-impact activities, plus it's an excellent way to see the beauty in nature. Hiking is perfect for all ages and experience levels.
If you live near hilly or mountainous areas, you can really experience the benefits of hiking. Hiking an incline for one mile can burn up to 400 calories, plus there are usually plenty of trails to keep you interested and having fun.
4. Spin Class
Thanks to Peloton and Yasuda, you can spin in your home with thousands of people at once.
Using their equipment or your own, you can log in to an account and choose a variety of classes from all types of instructors.
You can ride anytime and connect with like-minded people who love spin as much as you do.
There are a variety of spin gyms as well. Check your local listing for franchises in your area. They provide bikes and instructors. You can get a membership and meet up at the studio for in-person spin classes.
Spin classes are high-energy and burn between 400 and 700 calories an hour doing low-impact workouts.
5. Rowing
One of the biggest advantages of rowing is the calming effect it has on the body.
The repetitive aspect of rowing has a meditative effect that can help calm and soothe a tired or overwhelmed mind
.
Just
like Peloton, there are rowing machines that you can
purchase
for the home and you can join groups like Obé Fitness for coaching
.
If you live in regions with bodies of water, you can also rowboats with oars. Sculling is great for the lungs and
overall
health.
Being outdoors rowing can be beautiful and invigorating at the same time. You can row alone or in groups which can add to the fun.
6. Yoga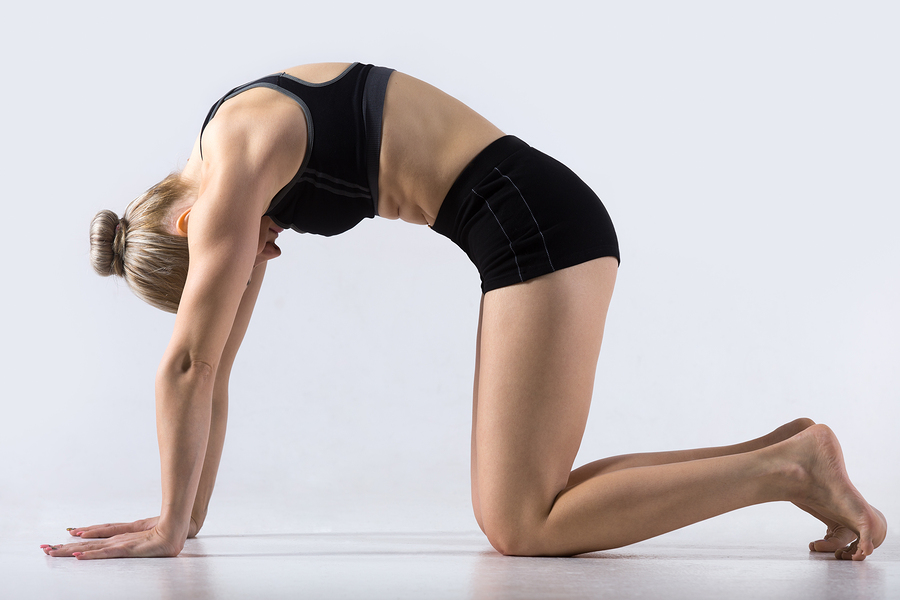 Yoga is a sister science to Ayurveda. It effectively connects the spirit, mind, and body through a series of poses that require both flexibility, meditation, and concentration.
Consistently practicing yoga will improve your circulation, improve your bodily functions, boost the immune system and circulation, and also balance your metabolism.
It allows for chronic pain to be controlled as each muscle group is worked in every direction. Yoga is truly an overall body workout. Precise, yet gentle, yoga can be undertaken at any fitness level.
7. Tai Chi
Tai Chi places its value on reflection and serenity.
Today's practice combines meditation, dance, and exercise. You may have seen groups of people practicing this outdoors led by a teacher.
The moves are low-impact, slow, and balanced and are completed in sequences that are known as forms.
Each move comes with a precise shifting of body weight, controlled breathing, and requires concentration.
It increases brain volume and has been shown to improve learning and memory
Additionally, it can reduce the symptoms of stress, anxiety, and depression. Of course, the forms also improve coordination, thus providing better balance.
Practicing tai chi can result in weight loss. One study tracked changes in weight for a group of adults who practiced five times per week, 45 minutes each. At the end of 12 weeks, these adults lost just over one pound without making any additional lifestyle changes!
8. Qigong
Qigong is similar to Tai Chi in that they both use slow movements; however, they are not the same movements.
The difference is Qigong includes rubbings hands, ears, and feet, as well as moving the head around and moving arms up and down. The postures are simple; however, they are precise.
Conclusion of Best Low Impact Exercises
Whether you need to take it easy during a recovery, living with chronic pain, or you simply have no interest in high-impact activities – you can find a low Impact Exercise for Weight Loss that suits you.
The key is to think out of the box and try a wide variety of activities.