Here are 10 homemade, natural skin care recipes you can easily make at home you'd probably spend a fortune for at a department store. Best of all, these natural skincare recipes are made with pure and effective ingredients that you can trust.
You don't have to spend a lot of money on skincare. In fact, many brands contain harsh chemicals that can be toxic! Even so-called natural products may also include questionable ingredients you wouldn't want near yourself or your family members.
The best way is to find trustworthy companies who produce quality goods at reasonable prices or make them yourself at home.
You can check out the ingredient safety of your current skincare products here.
10 Homemade Natural Skin Care Recipes You Can Easily Make 
Natural Skin Care Recipe #1 – Apple Cider Vinegar and Honey Mask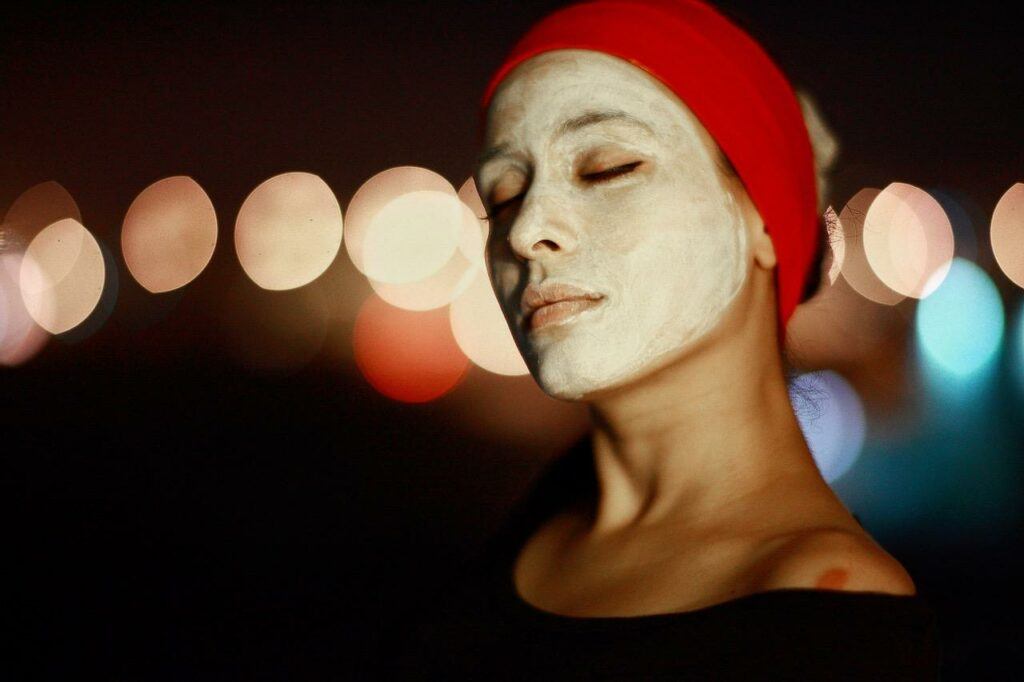 This first DIY product is going to be good for both acne and anti-aging purposes. It uses baking soda as its main ingredient, but then you will add in some apple cider vinegar, which can brighten your skin and really add some youthful appeal to it. The honey is a wonderful addition, providing nutrients that your skin craves, especially during the summer.
You can also add some other ingredients to this mask, from essential oils to lemon juice, so don't be afraid to customize it if you want to.
What You Need
The first step to making the apple cider vinegar and honey mask is to gather your ingredients. There are only three ingredients that are mandatory, then the rest depends entirely on you and what you're looking for.
Here are the three ingredients to make sure you have for the mask:
Raw honey
Baking soda (sodium bicarbonate)
Apple cider vinegar
Make sure the honey is raw, preferably from a natural health food store, not sugar-filled honey from your regular grocery store.
Making the Mask
Once you have collected the ingredients you need, it is time to put them all together.
Masks and scrubs are really easy to make, so no need to worry!
Since you are using apple cider vinegar, which is very acidic, you should also have some water on hand to dilute it. Do this in a glass first, then add the diluted vinegar to a bowl with your baking soda and honey.
The amounts you use for the mask depend on how thick or thin you want it.
It is recommended that you start with a small amount of baking soda in the bowl, then add the diluted apple cider vinegar and honey slowly, mixing as you go. You can start or stop whenever you are happy with how it turned out.
Natural Skin Care Recipe #2 – Bentonite Clay Mask
This next product is another type of mask, but this time it is going to use bentonite clay. It is all-natural, easy to make, and uses just a few simple ingredients.
Bentonite clay is a type of clay made of various minerals. The clay itself might seem intimidating, but it is actually wonderful for your skin. You will feel refreshed and see that your acne has improved when you use this simple mask.
What You Need
To make the bentonite clay mask, you will need the following ingredients:
Bentonite clay (powder form)
Apple cider vinegar
Essential oils
Keep in mind the essential oils are optional, but they are added to cover the scent of the vinegar.
The clay will help a little with the bitter vinegar scent, but oils can really help much better. Test them out with the vinegar first to figure out with scents go together.
Making the Mask
Once you have these ingredients on hand, it is time to make your clay mask.
The bentonite clay should be in loose powder form, so don't worry about having to knead it or soften it. This will be a very easy facial mask to make.
All you need to do is mix equal parts bentonite clay with apple cider vinegar in a bowl, making sure it is mixed well. Keep in mind it will feel very thick since it is a clay mask.
You can then drop in your essential oils. To avoid overpowering it with scent, use just a few drops at a time. You may also want to use a carrier oil, added at the same time, like jojoba or olive oil. Mix it together once more and the clay mask is done.
If you have any leftover after this one use, you should transfer it to an airtight container and store it somewhere that is room temperature.
Using the Mask
The bentonite clay mask is used just like any other mask. It is going to be very thick, so keep that in mind when applying.
Apply it to your face, being careful to avoid your eyes. Let it sit for about 10-15 minutes, then rinse it off with cool water. If you haven't used this mask before, you might want to choose a shorter wait time.
Natural Skincare Recipe #3 – Coconut Oil Moisturizer
The next DIY product you should know about is actually not something you need to make. This is simply using coconut oil as a moisturizer. However, we will provide some different options for adding a little something extra to moisturize your face even more.
Why coconut oil? Simple. It is amazing!
Coconut has so many health benefits, not just for your skin, but for your hair, body, and even your teeth.
It is naturally moisturizing, so just coconut oil alone will work wonders for you. Take a look at how you can make your own coconut oil moisturizer for anti-aging.
What You Need
Coconut oil
Essential oils (optional)
Carrier oils (optional)
For the coconut oil, you need to read the label very carefully. There are different types, so you want to be sure you choose organic, virgin, unrefined coconut oil. If it says refined, avoid it, as that is overly processed and might contain other additives you don't want on your skin.
You can then choose any essential oils or carrier oils you want, or you can just use the coconut oil on its own. Here are some fun combinations if you decide to go in this direction:
Lavender oil, rose oil, and olive carrier oil
Geranium oil, chamomile oil, and jojoba oil
Lemon oil and sweet almond oil
Making the Moisturizer
Once you have decided what to use for your moisturizer, you can start making it. If you are just using plain coconut oil, all you have to do is melt it by running the jar under warm water, then apply it to your skin.
However, if you are adding oils, you should put the coconut oil and other oils into a blender to whip them, then place them in an airtight container.
Using the Moisturizer
Once you are done making your whipped coconut oil moisturizer, just apply it to your skin whenever needed.
Natural Skin Care Recipes #4 – Aloe and Tea Tree Acne Gel
This is a unique DIY face product you might not have considered. It is a type of aloe vera gel, but one that uses some other ingredients to provide anti-aging benefits. The sun is harsh on your skin, so using this before and after sun exposure will really help to minimize those sunspots, fine lines, and wrinkles.
What You Need
For this aloe anti-aging gel product, you will need the following products:
Pure aloe vera gel
Tea tree oil
Essential oils
Make sure you are using pure aloe vera gel with nothing added to it. Some drug stores have it, but it is often easier to find online or at natural health food stores. You will then want some tea tree oil, along with your choice of essential oils. Use any combination you want, depending on what scent you would like for this product.
The aloe is good for reducing inflammation, as well as killing bacteria, which helps with your acne.
The tea tree oil is great for both acne and anti-aging benefits.
Making the Gel
This gel only requires mixing the ingredients and storing it properly. It helps to make it directly in the airtight container you intend to use for storing it, so that you know what amount to make. Start by filling up the container between ½ and ¾ full with your aloe vera gel. Next, add in the tea tree oil and essential oils, then stir to mix well. That's it!
Using the Gel
This gel is not used like regular aloe vera gel for just sunburns, though it definitely can be. Instead, you can use it at any time when you want to provide a cooling effect on your skin. It can be used to minimize lines and wrinkles, works great as an after-sun gel, and helps with irritation of the skin as well.
Natural Skin Care Recipe #5 – Oatmeal and Cinnamon Scrub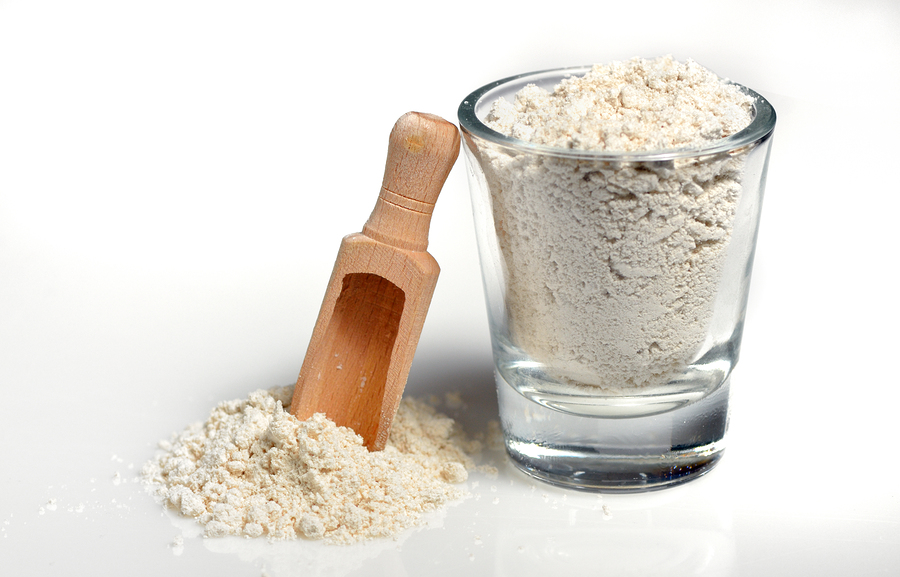 If you are looking for a facial scrub that will provide exfoliation, but in a more gentle way, then this is the scrub for you. The primary ingredients are oatmeal and cinnamon, but we are going to give you some variations as well.
The cinnamon is wonderful for your skin, especially if you are acne-prone. Cinnamon powder can actually dry out your pimples to reduce them without having to pop them. It can also help bring more oxygen to the surface of your skin, which helps to open your pores and give you a more youthful appearance.
There is oatmeal in this face scrub, which is perfect for providing a coarse exfoliation that isn't too harsh, even for sensitive skin.
What You Need
The two basic ingredients you need for this scrub are:
You will also need a liquid in order to combine the ingredients and turn it into a scrub you can use on your face. You can definitely use just plain water, using just enough to turn it into an exfoliating scrub. Another option is to use part water and part lemon juice for a refreshing scrub.
Making the Scrub
As you might have guessed, all that is needed to make this scrub is add some oats and cinnamon powder to a bowl, then add in your liquids. Start with just a small amount of water, mixing as you go. This lets you know how much you need according to the consistency you are looking for.
You want a consistency that is thick enough to stick on your face, but not so thick that you can't move it around and scrub properly.
Using the Scrub
Once you have made your scrub, you can then use it on your face. You should wet your face first, then grab some product in your hand, and rub it onto your face. Scrub it generously on your nose, forehead, chin, and cheeks, being careful to avoid your eyes. Rinse it with cool water once you have exfoliated.
Natural Skin Care Recipe #6 – Almond and Shea Butter Night Cream
While scrubs and masks are great additions when you want something that works for both anti-aging and acne, you may also want to consider a heavier cream. You can make your very own night cream that is applied at night before bed so that you wake up refreshed with soft, silky skin.
This night cream uses a variety of ingredients, but primarily almond oil and shea butter, which really give your skin a nice glow, brightening, and soft feeling.
What You Need
Here is a list of what to get for your almond and shea butter night cream:
Almond oil
Shea butter
Vitamin E oil
Coconut oil
Raw honey
As always, get everything pure, natural, and organic. The coconut oil should be unrefined, virgin coconut oil, and you want your honey to be raw. If you can get local honey, even better. The shea butter and vitamin E oil will help to soften your skin and reduce fine lines and wrinkles. Coconut oil further helps to give you a thicker consistency, with moisturizing for your skin as well.
Making the Cream
To make your night cream, add the shea butter, melted coconut oil, and honey to the bowl first. Combine these ingredients well, then mix in your vitamin E oil and almond oil. You can also use some essential oils if you want more scent, but it isn't required. Transfer the night cream to an airtight container to keep it fresh.
Using the Cream
The best way to use your night cream is to apply it before bed after you have washed your face. Just be careful to avoid your eyes and mouth when using the cream. Try to remember to use this cream every evening, and you will have soft, silky skin that looks more youthful than ever before.
Natural Skin Care Recipe #7 – Custom Face Oil
This is a fun product because it is completely customizable. You can choose whichever ingredients you want to use for this face oil, which is going to moisturize your face and give you a more youthful appearance. It is ideal if you have dry skin, struggle with lines and wrinkles, or you have acne scars that you want to minimize.
What You Need
The first thing you want to choose with the custom face oil is the essential oil. This can be anything you like, but here are some good oils to consider:
Rosemary
Lavender
Lemongrass
Rose
Chamomile
Next is the carrier oil, since you need it to dilute your pure essential oils. Here are some options:
Jojoba oil
Avocado oil
Sweet almond oil
Argan oil
Grapeseed oil
Finally, you have the choice to add oil to soften and moisturize your skin. Try some of these:
Evening primrose oil
Vitamin E oil
Rosehip oil
Making the Oil
To make this face oil, you just need to combine the oils together in a small container or bottle with a dropper. You can then apply it to your skin by using a cotton ball dipped into the container. Since it has essential oils, make sure the container or bottle you use is airtight and stored at room temperature.
Natural Skin Care Recipe #8 – Witch Hazel Natural Face Toner
Facial toner is a type of cosmetic product that helps to cleanse your skin, tighten it, and reduce your pores. Pores can often detract from a nice complexion, plus large pores are at risk of getting clogged and leading to acne. This witch hazel face toner can help with both acne and anti-aging.
What You Need
This is a really simple and natural facial toner that will help you shrink your pores and help with anti-aging and acne but won't be too harsh for your skin. It uses these ingredients:
Witch hazel
Essential oils
Cooled tea
You need to add a liquid to the witch hazel in order to turn it into a toner, which is where the cooled tea comes in. While you can use any tea you prefer, green tea is usually a good choice. Make sure it has completely cooled before making the toner. You can also use any essential oils you want to add more benefits and scent, but those are optional.
Making the Toner
To make this healthy toner for your face, start by brewing the green tea, then letting it sit and get cool. Once it is cool, pour the tea into a spray bottle, followed by a healthy dose of witch hazel drops and your essential oils. You can add a carrier oil as well, but it is only necessary if you are using essential oils.
Give the spray bottle a good shake and it's ready to use on your face.
Using the Toner
When your toner is done, all you need to do is spray it onto your face, being careful with your eyes, nose, and mouth. If you prefer, you can spray it onto a cotton pad and rub that around your face. You will feel your face tighten almost immediately, which feels great. Use the toner after washing your face, but before using moisturizer or sunscreen. It will dry on your face, so there is no need for rinsing.
Natural Skin Care Recipe #9 – Geranium Body Butter
Before we get to the end of this report, we wanted to make sure to include a body butter!
Body butter is a creamy, thick butter you can apply to your skin in lieu of a moisturizer. It is a little thicker than moisturizer and best when you suffer from really dry skin. It is also wonderful for anti-aging since it reduces dryness and has lots of natural ingredients in it.
This is a floral body butter using geranium and other floral scents, providing scent and a host of other benefits for your natural beauty.
What You Need
To start with, you of course need to gather the ingredients for this body butter. Here is a list of what you need:
Shea butter
Jojoba oil (or other carrier oil)
Geranium essential oil
Lavender essential oil
Rose essential oil
You can also add in any other oils you want, whether they are floral or not. The carrier oil is recommended to go with geranium, but of course, you can also use other carrier oils like olive oil or sweet almond oil. The shea butter is what gives this body butter its thick, creamy consistency.
Making the Body Butter
To make this body butter, you first need to melt your shea butter. It is much easier to do this in a double boiler, instead of attempting to microwave it. Heat it up in the double boiler until it melts, then remove it from the stove. While the shea butter cools, you can go ahead and start adding your carrier oil and essential oils. The amount used depends on how much shea butter you have.
When it is completely cooled and mixed together, carefully transfer the butter to an airtight container. Place it in the fridge to chill, then remove it and put it in a room-temperature location. Chilling it will help it reach a creamy consistency.
Using the Body Butter
You will use this body butter just like any lotion or moisturizer by grabbing some with your fingers and rubbing it onto your skin.
Natural Skin Care Recipe #10 – Honey Lavender Face Scrub
We have just one more face scrub to show you, which helps with your acne and anti-aging. This one is bound to be a fan favorite since it uses lavender and honey in it. These ingredients combined with others you need for the scrub really provide a refreshing, relaxing, invigorating feel. You will use this scrub and feel like you just had a facial at a fancy spa.
What You Need
For this face scrub, the exfoliant is going to be baking soda instead of salt or sugar. This is best when you have bad acne scars or irritation on your skin since it is finer and a little gentler on your skin. You will need the following ingredients to make the honey lavender acne face scrub:
Baking soda
Raw honey
Lavender essential oil
For the honey, using Manuka honey is ideal because it is a natural anti-inflammatory. This will reduce the effect of acne breakouts, plus is wonderful for anti-aging. However, you can also use another type of raw honey.
Making the Scrub
To make the face scrub, start by combining the honey and baking soda in a bowl. This is good to do first because you are making a paste and need to know what consistency you want. Pour the baking soda in the bowl first, then gradually add honey, mixing it well, until you have a good paste. Next, you can add in your lavender essential oils and mix well.
Using the Scrub
When using this type of scrub, open up your pores first by placing a warm and wet towel or washcloth on your face for a few minutes. Next, add the scrub mixture to your face, avoiding your eyes. Use circular motions in a gentle fashion all over your nose, cheeks, chin, upper lip area, and forehead. You can massage it for a few minutes. Rinse it off with cool or warm water.
Conclusion 
There you have it! 10 Homemade natural skincare recipes you can easily make at home. Once you become aware of the health consequences caused by using products with chemicals and other toxic ingredients that seep into your bloodstream, you will consciously choose to avoid them at all costs!
If you don't have the time or energy to make your own natural skincare products, you won't find anything purer than Ayurveda brands like iYura.
IYura is a 100% natural, authentic Ayurvedic skincare brand at reasonable prices. They are the only authentic Ayurveda brand in North America to conduct a series of rigorous scientific checks to ensure effectiveness. All their products are ethical and manufactured to be compliant with FDA regulations. There are no additives, heavy-metals, paraben-free, and never tested on animals.