Cold sores are not pleasant. Even though they're small, they are painful, noticeable and irritating. They begin as harmless blisters, but slowly transform into unattractive crusty sores with time! The traditional line of treatment for the virus-induced blisters includes topical antiviral creams and oral drugs.
But these 4 best essential oils for cold sores that are just as effective, but better for you. The key is to start using one as soon as the first symptoms appear for a quick recovery.
In this article we take a look at the best essential oils for cold sores.
Causes of Cold Sores
Cold sores, also known as fever blisters, are agonizing blister-like structures, the trigger factors being the Simplex Herpes Virus. They could appear anywhere on your body, but the corners of the mouth, cheeks, lips, and tips of the nose are more prone to these outbreaks.
The sores last anywhere between 7 to 10 days. While they are not harmful, they are contagious. They break out and ooze, turning the scabbed skin yellow.
Once the scab falls away, the new skin appears. Although the cold sores are considered safe, a compromised immune system puts you in a danger zone.
The bad news is that this virus tends to reside in the human body even after the sores disappear. Hence, there are chances of recurrent outbreaks. So, it's best to protect yourself from this viral infection.
How to Use Essential Oils for Cold Sores
There are over-the-counter topical medications that offer relief from cold sores. But if you wish to heal those naturally, essential oils can help you.
So, how can you use these natural remedies for cold sores?
You can use essential oils topically or consume internally to reap their healing properties.
Topically, apply just two drops of the essential oil on the affected area at least three times a day. Follow this method of healing for 5 to 7 days or until symptoms completely disappear.
Alternatively, you could prepare a concoction by blending multiple essential oils in a carrier oil. You can apply this mixture to the cold sores as required.
Internally, you can use a food grade essential oil by mixing two drops of water and consuming the same. Or, just fill a gel capsule with one or more antiviral essential oil and take it three times a day additional protection.
Here's a list of essential oils that you could use to ease cold sores. While you can use some single oils, you can also blend others for quicker healing.
Best Essential Oils For Cold Sores
Soothes the sores and prevents the blisters from turning into crusts. The antiseptic properties of Geranium shield you from infection. Apply 2 to 3 drops every few hours on the sores or use it in the blend outlined below. You could even dilute it with a carrier oil like sesame or olive oil.
Apply 2 to 3 drops every few hours on the sores or use it in the blend outlined a couple of lines below. You could even dilute it with a carrier oil like sesame or olive oil.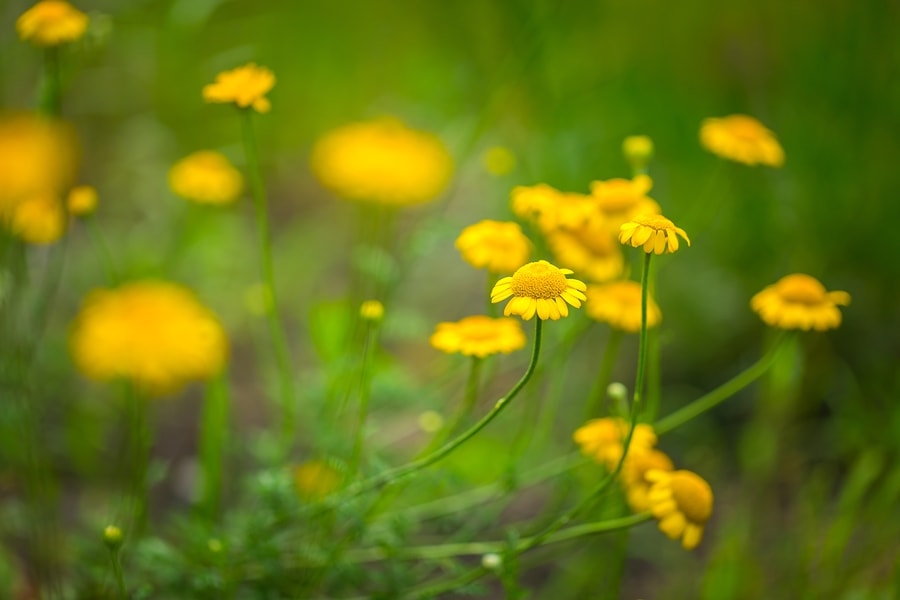 The antiviral and antiseptic properties of Roman Chamomile makes it a powerful antidote for the nasty fever blisters. It might also ease the discomfort. Make sure that you dilute it in olive oil or sweet almond for faster results.
The soothing lavender is known to ease the pain and discomfort. Being an all-rounder, it might even prevent the formation of crusts. Mix it with tea tree oil or dilute in coconut oil for moisturizing and healing the blisters.
Melissa also referred to as Lemon Balm is well-known for its rich antimicrobial and antiviral properties. It is also said to be "suitable for topical treatment of herpetic infections." This oil is one of the most highly recommended oils for cold sores. 
Use it alone or blend it other
skin-friendly
essential oils like geranium and rose for enhanced healing
.
7 Best Essential Oil Blends For Cold Sores
Many people are unaware that blends can be more potent than single essential oils.
Blends work
synergistically
to create something more potent because different essential oils target various cells
differently
.
They can contribute anti-viral measures, immune system support, anti-inflammatory or anti-bacterial actions depending on what
is needed
.
In my experience these are best essential oil blends for cold sores:
1. Ravensara essential oil and Tamanu oil
2. Lemon, Thyme, Lavender, and Geranium Blend
All these essential oils are powerful antiseptics and excellent skin nourishing agents, making them ideal for cold sores
.
Mix 3 drops of each of these essential oils to 1 1/2 ounce Coconut, Argan, Sweet Almond, or Jojoba oil. Apply the mixture on the cold sores many times a day until the sores vanish.
3. Tea Tree, Bergamot, Myrrh, and Lemon Balm
A powerful antioxidant and antiviral oil blend, this concoction soothes the discomfort and eases the pain
.
Mix 3 drops of each of these essential oils to 1 ounce Coconut, Grapeseed, or olive oil. Add half a teaspoon to lukewarm water.
Dip a clean cloth in this mixture and place it on the cold Or, add the oil blend to a bathtub filled with lukewarm water and soak for 30 minutes
.  
4. Orange and Peppermint
The antiviral ingredients in orange and peppermint oils make the blend a great tool for healing cold sores
.
It helps to prevent the blisters from turning into clusters if applied when the first symptoms appear
.
While camphor is anti-inflammatory and analgesic, the rose is antiviral and skin smoothening. Add this oil blend to the hydrating antimicrobial coconut oil. This powerful solution does a commendable job in combating cold sores.
Mix 10 drops each of rose and camphor essential oil to 1 ounce ml coconut oil. Use this mixture as a topical lotion for the fever blisters.  
6. Peppermint, Frankincense, and Oregano
Blend the essential oils in the ratio 2:4:4. Fill empty gel capsules with ten drops each. Consume one capsule twice a day for five days to get rid of cold sores.
7. Sandalwood and Eucalyptus
Mix 20 drops of edible grade Sandalwood oil with three drops of eucalyptus oil. Blend the mixture well. Add this mixture to 1 ounce aloe gel and mix
thoroughly
. Dab a little of this blend on the area affected once an hour until your symptoms vanish.
Essential oils are powerful and safe solutions for cold sores.
While some of them target the virus with their antiviral properties, others offer relief from discomfort and pain
. Certain other essential oils help to soothe the skin and aid in faster recovery. Above all, they are natural and pretty effective.
Have you ever use essential oils for cold sores? Share your experience with us in the comment box below. It gets pretty lonely unless we hear from you! 🙂
Did you enjoy the information in this article and found it helpful? I'd be most grateful if you give it a 'share' with your friends. Thank you! xo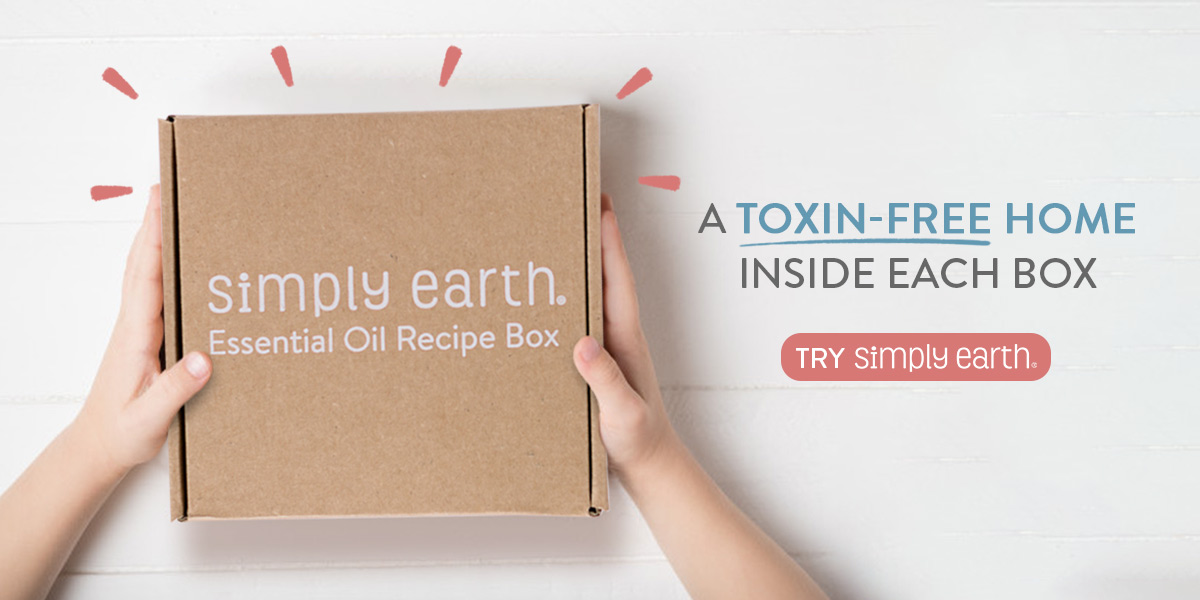 Check out Simply Earth and use Discount Code MOHFREE. When you subscribe you'll receive a $40 gift card with your first order and a FREE Bonus Box too.
Simply Earth is an inexpensive monthly essential oil subscription box company. Each month they'll send you everything you need to make healthy, easy, fun self-care and household products. You can learn more about how it works here.