Essential oils are amazing products to add to your beauty routine. Rather than rely on chemical-laden products for your daily beauty care, why not try these best essential oils for aging skin? Natural alternatives are far superior and safer to use than commercial beauty products you often see on store shelves.
Although essential oils cannot eliminate your fine lines entirely, they may be able to reduce their apearance.
This article will give you some of the best essential oils to defy the signs of aging and make your skin healthier than ever.
What are Essential Oils?
Essential oil blends are made out of the essence of plants. They are a highly concentrated version of the oils that can be found in the plant they are made from. They are then mixed with a carrier oil to make them safe to use on your skin.
If you do not mix your essential oil with a carrier oil before you put it on your skin it could lead to a burning sensation and possibly a rash. Make sure you know if your oil is skin safe on its own before you use it directly on the skin. Essential oils are so concentrated that they can be too much for the skin without something to dilute it.
There are quite a few oils that have great benefits for the health of your skin as well as oils for beauty. This list will tell you a few of the best oils to add to your beauty routines and their benefits. Here are the best essential oils for aging skin and beauty.
5 Best Essential Oils for Aging Skin
Honestly, lavender oil is just a great oil to have. It is probably the most recommended oil and should be in everyone's collection.
Lavender oil works to calm you down and help you sleep. It is also an excellent skin product.
Researchers studied the antioxidant effects of lavender in 2013. They found it helps to protect against oxidative stress in the brain. These same effects may help reduce the appearance of wrinkles and lines when applied to the skin.
Lavender oil is so nourishing and gentle. The main use of lavender on your skin is to lessen the appearance of blemishes and make your skin glow. Lavender oil is also excellent for people who are prone to skin irritation or sunburns.
You can put a bit of lavender oil, mixed with a carrier oil, onto minor skin irritation to lessen the burn and make the blemish go away. Lavender oil takes away blemishes and leaves a lovely glow all over your skin. It is an excellent oil in general, but it is especially helpful in your beauty routine.
If you are looking for a duchess worthy complexion then this is the oil you should use. Even Kate Middleton herself uses rosehip oil for her skin. Rosehip oil leaves your skin with a beautiful, hydrated glow.
Rosehip oil contains vitamin C for anti-aging, fatty acids for hydration, and retinoids to fight acne and keep your skin glowing. It also smells wonderful and pretty enough to use as a perfume if you wish. Rosehip oil is excellent for anti-aging as well as keeping blemishes away.
One of the best benefits of rosehip oil is the hydration it provides for both your hair and skin. It contains fatty acids omega six and nine which hydrate your skin and give you a lovely complexion. Rosehip oil is definitely the oil to use if you want to smell beautiful and look beautiful.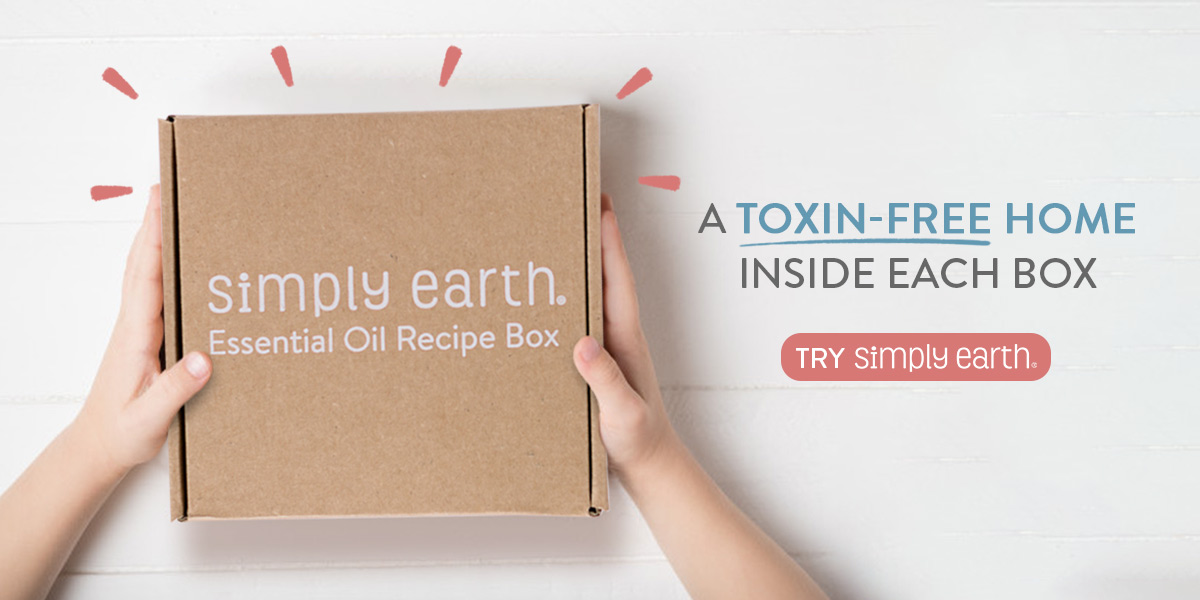 Check out Simply Earth and use Discount Code MOHFREE. When you subscribe you'll receive a $40 gift card with your first order and a FREE Bonus Box too.
Simply Earth is an inexpensive monthly essential oil subscription box company. Each month they'll send you everything you need to make healthy, easy, fun self-care and household products. You can learn more about how it works here. 
There are many people who tout frankincense as the ultimate anti-aging potion. It is packed full of skin healing benefits that you can use in lotion, in the shower or bath, in a diffuser, or even ingest. It is an oil with nothing but benefits for your skin.
Frankincense can be used for just about anything that happens on your skin. It is an excellent toner, great for healing cuts and burns, reduces fine lines, and it is also very soothing for massages.
This is an oil that you can use in many different ways to improve your skin and health. It does everything from promoting smooth skin to improve the symptoms of asthma. Frankincense is an excellent oil to have in your arsenal of health and beauty supplies.
If you are looking for an oil that smells great, prevents acne, and keeps your skin looking young then this is the oil for you. Palmarosa is an excellent all-around beauty oil that will keep your skin clear and glowing. It will even prevent puffiness with its anti-inflammatory properties.
Palmarosa oil is a natural antimicrobial which means it prevents infection and kills germs. That is why it is so excellent for preventing acne as well as can be used to clean cuts and burns. Basically, palmarosa oil is keeping your skin clean and fighting off any possible germs that hit your skin throughout the day.
This is also one of the cheaper essential oils which makes it a great place to start. It is a wonderful oil for cleaning your face and adding to your lotion as it has a very light and pleasant smell. Palmarosa oil will make an excellent addition to your beauty routine.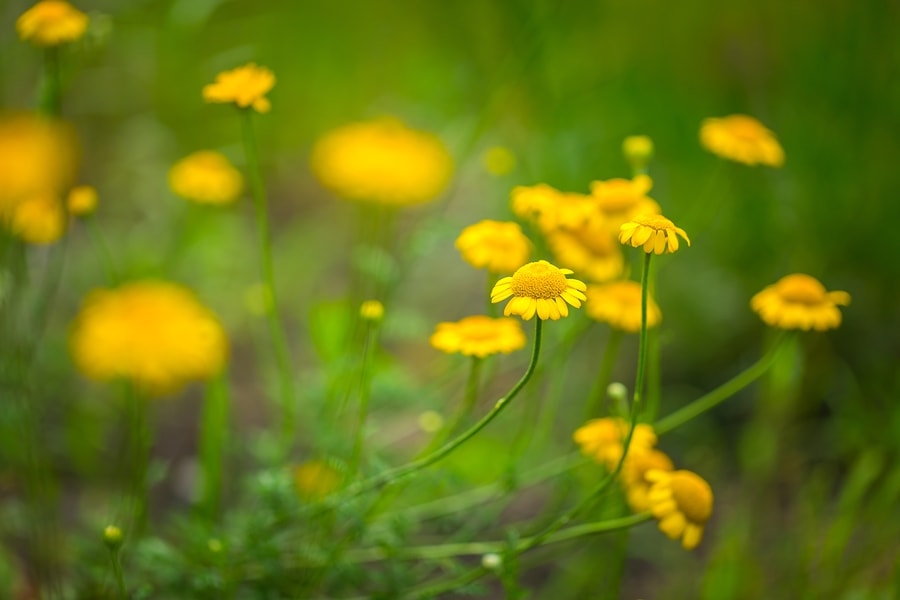 Roman Chamomile oil smells amazing is possibly one of the best moisturizers you will ever use, PLUS it has calming benefits.
Chamomile oils are antimicrobials just like a lot of the oils on this list. It is also one of the oils that has been researched and shown to help with anxiety and depression.
Most importantly for this list, chamomile is a super hydrating agent that even helps with eczema. It is hydrating enough to bring even the driest and cracked skin back to life. Mix it with a lotion or carrier oil to experience all of the incredible hydrating benefits this super affordable oil provides.
The benefits of chamomile are widely ranging and studied. It is an asset in both beauty and mental health which makes it an essential oil to have in your home. Even if you are only using it to have incredibly soft skin.
Conclusion of 5 Best Essential Oils for Aging Skin
Essential oils are very beneficial to use in your health and beauty care. They are made out of natural plant extracts to give you the full range of benefits that nature can provide. Once you make them skin safe there is very little they can not help with.
Lavender oil is probably one of the most popular essential oils for its calming benefits but it also works amazingly well on aging skin. Even the royals will tell you that rosehip oil is the secret to young and glowing skin. Frankincense is an oil that is supposed to take away fine lines and wrinkles quickly and gently.
There are even more affordable oils like palmarosa and chamomile that can give you soft, beautiful skin naturally and for half the price of many essential oils.
These 5 best essential oils for aging skin can improve its quality, texture, and health.
Halley Johnson is a freelance writer and editor
She has a few published pieces under pseudonyms. They mostly consist of below-average poems. Halley is currently in the process of writing her first full-length novel (it will actually be under her real name). Her greatest accomplishments are being a good mom to her pig and an average daughter to her parents.