Stress comes in all shapes and sizes. We're all busy and have never-ending lists of things we need to get done. Feelings of stress and anxiety are never far away. I don't have to tell you that these stressful thoughts can lead to high blood pressure and chronic health problems. Fortunately, there are lots of things you can do to feel more relaxed and lift your mood to prevent stressful thoughts from taking hold of you. Here are 10 highly effective stress-relieving natural remedies and recipes using herbs, oils and other gifts of nature for the care of your body and mind.
These relaxing remedies include baths, cleansers, lotions, teas and more, and allow you to bust stress in lots of different ways
Each remedy includes:
A list of the ingredients you'll need to prepare it
Step by step instructions that describe how to prepare it
Supporting photos that guide you through the full preparation process.
So, let's start feeling calmer, more peaceful and more relaxed right now with these amazing stress-relieving natural remedies.
10 Effective Stress Relieving Natural Remedies
1. Calming Lavender Body Oil
Lavender oil is extremely nourishing and likely the most known for its calming effect. Use it to melt away any anxiety you may be feeling as you apply the oil. It will make you feel calm within minutes.
I use it every day after I take a shower or bath. You an apply it while you're still wet and let it air dry and it will absorb better. Or you can use it as a massage oil on the bottoms of your feet before bed.
Here's how to prepare this recipe in 5 minutes.
You will need:
1 Cup oil (I use almond)
8 drops Vitamin E oil
6-8 drops of Lavender essential oil
Directions:
Combine all the ingredients and mix well for the best massage oil ever
Benefits:
Sweet Almond Oil
Good for all skin types, especially recommended for the sensitive skin. It is ideal for babies as it has a really soft texture. Almond oil is a natural emollient recommended for any skin type.
It is recommended for face and body massage, breast massage, dehydrated and dry skin, sensitive skin, dark circles, and wrinkle reduction, cradle cap in babies, pregnant women skin care, cleansing, hair softening and conditioning, revitalizing color-treated hair.
Lavender
Relaxes the body and spirit due to two compounds (linalool and linalyl) that penetrate the skin and blood barrier and have a positive effect on the brain.
So, go on and try lavender body oil. I guarantee you won't be disappointed.
2. Make a Stress-Relieving Chamomile Milk Lotion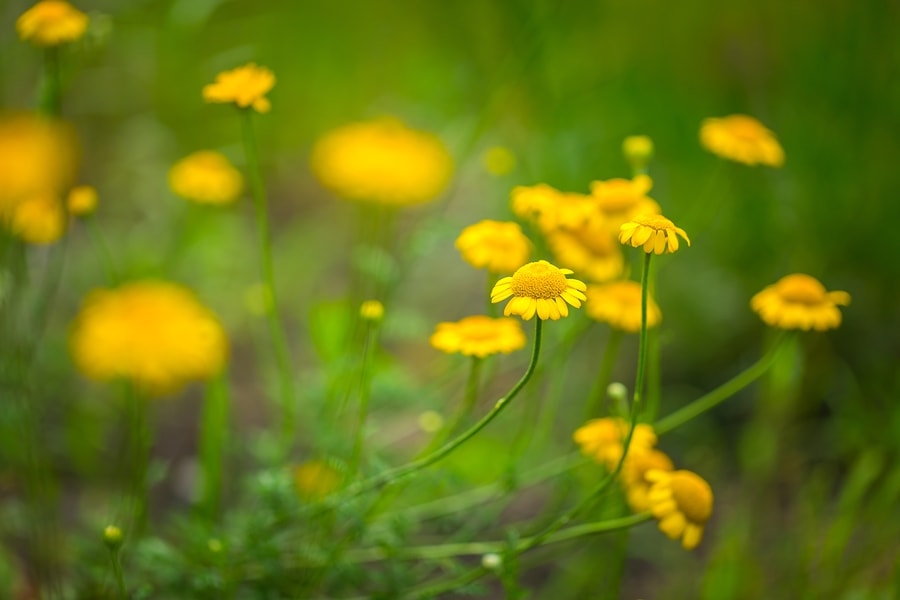 Chamomile and milk are phenomenal cleansers for both the body and mind. They are packed full of nourishing ingredients that soften your skin and help instill a sense of calm.
This cleansing chamomile milk lotion allows you to enjoy the relaxing properties of natural ingredients. You can feel at peace because it doesn't contain any harsh ingredients found in over-the-counter lotions.
You will need:
5 ounces of whole milk
4 Tsp Chamomile flowers (fresh or dried)
Directions:
Combine the milk and chamomile flowers in a small pan.
Leave them for 30 minutes over low heat. No need to bring the milk to a boil, it just has to be as hot as possible.
Stir from time to time
After 30 minutes, remove the pan from the heat and let the mixture steep for at least 30 minutes
The liquid will be absorbed by the chamomile flowers and there won't be much left, so drain it very well.
You will get about 1 ounce of cleansing milk
To prepare a larger amount of this lotion, store it in the fridge and use within a week. It doesn't contain any preservatives. For longer use, add a few drops of Vitamin E oil (a natural preservative).
You can also adapt this recipe for your skin by using some other natural ingredients.
For Oily Skin: Add a few drops of tomato, lemon, orange or grapefruit juice.
For Normal or Dry Skin:  Add a few teaspoons of cucumber juice or 1 teaspoon honey or 1 teaspoon olive oil or 1 teaspoon grapeseed oil.
3. Deep Relaxation Mint and Lavender Bath
Here are just a few benefit of this relaxing bath.
Stress relief
Muscle pain and headache relief
Improved blood circulation
Ensure better absorption of the nutrients from the ingredients
Relief from respiratory disease symptoms
Joint pain relief
Detoxify the skin
Skin moisturizing
Improved quality of sleep.
You will need:
2 Cups Epsom salt
1/2 Cup baking soda
1/4 Cup sea salt
30 drops of Lavender essential oil
10 drops Mint essential oil
Directions:
Use a bowl to combine all the ingredients
Store the mixture in an airtight jar
For each bath, use 1/4 Cup of mixture.
4. Colloidal Oatmeal and Lavender Relaxing Bath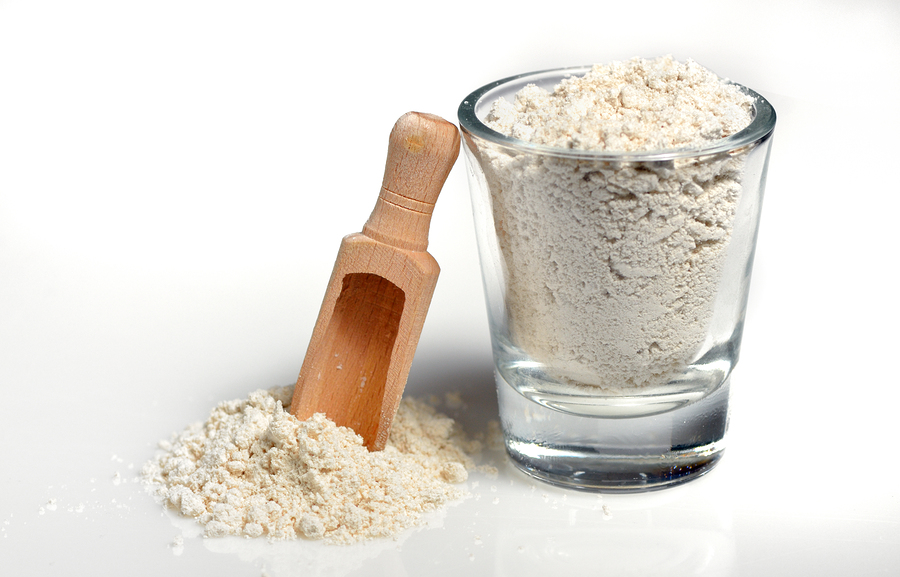 When all you desire is a long, relaxing bath, you should get the most benefits from it. Adding colloidal oatmeal and Lavender flowers to your bath will moisturize your skin and the lavender scent is soothing and calming. Lavender flowers have antiseptic qualities which can reduce inflammation and aches. Combine it will oatmeal and you have a truly power-packed soak.
You will need:
1 Cup colloidal oatmeal
1 handful of dried lavender flowers
4/5 drops Lavender essential oil
Directions:
In a bowl, combine the oats with the lavender flowers and essential oil
Store in a glass jar or cloth bag
Whenever you want to take a relaxing, luxurious bath, sprinkle your water with 4-5 Tablespoons of the mixture
Lavender flowers and essential oil quickly loosed your mind and body. They have two compounds (linalool and linalyl) which can pass through the blood and skin barrier and reach the brain to positively stimulate it. Lavender relaxes the muscle and is exteemels comforting after a long day.
The colloidal oats soften your skin and is recommended for any skin sensitivity, especially dry skin and inflammation.
It is better to take a warm bath as opposed to a hot bath. High-temperature water is not good for the skin as it destroys the natural sebum. It may also increase your blood pressure.  Always have a large glass of water near your tub to keep you hydrated during your bath.
A good bath shouldn't last for more than 30 minutes.
You may use this recipe for children too. Lavender essential oil is recommended for babies 3+ months old. If your kids are energetic, I recommend you follow this recipe for their bath. It will improve the quality of their sleep.
5. Take It Easy Tarragon Tea
When you're feeling fatigued after a long day, a cup of tarragon tea is a way to revive yourself. It is very easy to prepare and has a really refreshing taste whether you drink it hot or cold.
Tarragon herb is a very popular flavor in Mediterranean cuisines. It enlivens your senses and has a divine smell that warms and fills your stomach. It's one of the best things you can drink when you're in need of some quality rest or relaxation.
Tarragon tea has phytonutrients and has wonderful health benefits like:
It stimulates your appetite – ideal for those who have anorexic symptoms
It relaxes and eases tension. It is perfect for insomnia or anxiety
Research has shown that its poly=phenolic compounds help lower blood sugar levels
It is rich in antioxidants. Studies reveal that it has the highest antioxidant value among common herbs
It protects the body from a stroke or heart attack by preventing clots in tiny blood vessels
It is rich in vitamins A, C, and B-complex
It is notably excellent source of minerals like calcium, manganese, iron, magnesium, copper, potassium, and zinc.
With just a few fresh leaves, you can make a pot of tea and enjoy the amazing benefits of tarragon herb.

You will need:
10 oz water
1 TBS of fresh tarragon leaves
1 Tsp honey (optional)
Directions:
Put the fresh tarragon leaves into your teapot or any other container for boiling
Let it boil for 5 minutes
Pour it into your cup and enjoy. You can add honey if you like sweet tea.
Let zen, wellness, and the grandeur of the earth breathe with you. Make fresh tarragon leaves tea a part of your daily routine.
6. Natural Vanilla Body Butter to Calm Your Mind
This vanilla body butter isn't just beneficial for soothing your skin, it's also a great stress relieving natural remedy and key to calming your mind.
As you rub it into your skin, you'll find that the aromatic vanilla scent will send you into a deeply relaxed state and any stressful thoughts you may be feeling will easily melt away.
There are two ways you can prepare this body butter. The first one consists of simply combining the ingredients. This way you will get a more solid consistency. If you follow the second method, you will use a food processor to whip the mixture for a whipped body butter.
For this recipe, I used the food processor.
You will need:
1/2 Cup sweet almond oil
1 C raw cocoa butter
1 Vanilla bean
1/2 Cup coconut oil
Directions:
Place the cocoa butter together with the coconut oil into a jar. Let them melt over low heat in a double boiler or in a pan half filled with water.
Let the mixture cool for 30 minutes
Grind the vanilla bean and combine with the butter mixture and the almond oil
Let it cool in the freezer for 20 minutes until it  begins to harden
Use a hand mixture or a food processor to whip until it reaches butter consistency
It is soft and smells divine. You may use it within 6 months. Store in a cool, dark place. You can also keep it in the fridge if you desire.
7. Soothing Lemongrass Tea
Lemongrass tea has a wonderful aroma and calms your tension. Ancient Mexican culture relied on it's ability to reverse insomnia and high blood pressure. Lemongrass is easy to grow especially in warmer climates and with so many health benefits it's a plant you may want to consider in your garden.
Here are the benefits of lemongrass tea:
Calms digestive tract spasms
Eases stomachache
Nausea
Relaxes you when you feel exhaustion
Gives you a boost when you're down with colds, flu, and fever
Treats achy joints
Used as an astringent for some minor skin issues
To make lemongrass tea you will need:
Fresh lemongrass leaves (around 10-15 grams for one serving)
2 Cups water
Tea kettle
optional sweetener like raw honey or stevia
Directions:
Tie the lemongrass so the leaves get more compact and don't occupy much space in the kettle. (You can also cut the leaes into pieces using a pair of scissors)
Boil water first and then put lemongrass in the kettle.
Let it steep for 7-10 minutes depending on how strong you like it.
Strain or remove the grass from your tea. Set it aside
Pour tea into a cup or mug. You can add an alternative sweetener for flavor
You can also add a squeeze of lemon if you like a zesty flavor
When you're feeling tense, tired or stressed, make a healing cup of lemongrass tea and let the gifts of motherearth soothe you.
8. Two Ingredient Soothing Natural Skin Cleanser 
Here's a simple skin cleansing recipe that allows your skin to breathe and removes make-up like a profession product. It only uses two ingredients and is suitable for any skin type.
Not only is this cleanser effective at removing makeup and giving you beautiful skin, but it's also very refreshing and relaxing. The rosewater has a soothing effect on your body and mind, and is excellent for melting away stress.
You will need:
1 part olive oil
1 part rosewater
Directions:
Place the ingredients in a clean container (I've added the olive oil directly to the rosewater container).
Shake well so the olive oil and the rosewater combine.
Use a cotton pad to cleanse your skin, remove makeup or to relax by wiping your face whenever you feel stressed
When applying this cleanser, start with your lips, then move to the skin around your eyes (this area of your skin is more delicate and sensitive, so be gentle when cleansing) and finally cleanse your face and neck.
Cleanse your face twice daily. This will remove imputities, dead cells and toxins from  your skin while also soothing your ind as you start and finish the day.
9. Stress Busting Basil Tea
Basil is a great source of wellness, protection, and healing.
People in India have taken this trusted remedy for thousands of years for flu, colds, cardiovascular disorder and vision problems.
But basil isn't just an effective treatment for physical ailments – it's also a wonderful stress relieving natural remedy for busting stress because it calms the mind and nervous system.
A cup of basil tea can help you relax and feel calm, while also protecting you from a wide range of physical ailments.
When feeling stressed out, here is how to make  a hot tea out of fresh basil leaves.
You will need:
Cup
Knife
Kettle (or other container for boiling water)
4-5 Fresh Basil leaves
1 Lemon (optional)
1 Teaspoon honey
Directions:
Pick fresh Basil leaves and wash them being careful not to bruise the leaves.
Cut the leaves into smaller and thinner portions
Prepare a kettle (or other container) of water for boiling. Let the water boil at high temperature
Put the hot boiling water into your cup, mug, or any thick glass container. Then, put the fresh basil leaves into it.
Let it set for around 3-4 minutes until the water turns into a bit of a golden-color
Using a strainer, remove the leaves and set them aside.
You can add a squeeze into the Basil tea for a zesty drink
10. Stress Relieving Turmeric and Ginger Tea
Rich, aromatic, sensuous, powerful stress relieving natural remedies… that's what Turmeric and Ginger tea is! For deep relaxation, it is a proven, effective way to help you relieve stress and feel calm.
Both herbs have been widely used in traditional medicine and natural remedies for thousands of years. When brewed together for tea, you are drinking an ancient and sacred remedy without having to spend a bunch of money.
Turmeric
The most active ingredient in turmeric is curcumin which gives its yellow, golden color. This ingredient has so much to offer to our bodies and over-all health. It has antiviral, antibacterial, antifungal, anti-inflammatory, antioxidants, and anti-cancer components.
Studies show Turmeric can enhance your mental wellbeing by supporting the production of mood boosting hormones such as dopamine and serotonin. Not only do these hormones help you feel good, but they also melt away and feelings of anxiety, stress or unease.
Ginger
Ayurveda has counted on Ginger for thousands of years to help with any sort of nausea, upset stomach, and rheumatoid arthritis, the common cold or flu.
The gingerol contained within ginger also helps to cleanse the body of stress hormones and bring about a feeling of peach and relaxation.
Here's how to prepare this calming, stress-relieving turmeric and ginger tea.
You will need:
1-2 Tablespoons of ground turmeric
1 Tablespoon minced ginger finely grated
stevia or raw honey
2 cups water
Directions:
Prepare the ingredients
Put water into kettle then add turmeric and ginger
Let the solution boil in high temperature
Serve it hot in a cup or mug
Add stevia or raw honey if you prefer sweet
A cup of turmeric and ginger tea is simply a dose of wellness and healing. Indugle in the taste and let the aroma and flavor calm your senses.
This concludes our list of 10 Stress Relieving Natural Remedies and recipes from nature for your body and mind.
Be well. 🙂