Do you want to know how to lighten hair naturally? You're in luck! In this blog post, we will discuss 10 different remedies that you can use at home to achieve the desired results. From lemon juice to honey, we have some great options to bleach for you. So read on, and find the method that works best for you.
10 Ways to Lighten Your Hair Naturally
1. Sun 
Lightening your hair with the sun is not as damaging as undergoing a chemical process at the salon.
If you can, try to spend at least 30 minutes outside each day. Doing this will gradually lighten your hair over time, so there's no need to worry about drastic changes in your appearance.
Lie face down and with clothing protecting exposed skin, spread your hair out to catch the rays of sunlight. Or just get out in the sun more. Just don't overdo it and be careful to not get sunburned.
2. Hydrogen Peroxide
To lighten your hair naturally with peroxide, begin with gathering your supplies.
You'll need:
3% Hydrogen peroxide
Spray bottle
Hair clips
Cotton balls
Towel
Lightening Your Hair With Peroxide Instruction
Wash and dry your hair to remove any dirt or residue from styling products on the day you plan to lighten your hair with peroxide.
Towel dry and let your hair air dry as opposed to blow-drying so your hair will take the peroxide better.
Test by taking a small section from the underside of your hair. Use a cotton ball to apply peroxide.
Let it sit for thirty minutes then rinse it out with cool water.
Section your hair using the clips once your hair is reasonably dry.
Apply the peroxide with a cotton ball onto the strands of hair you want to lighten beginning at the roots and stroke down to the tips with the cotton ball.
Repeat with other sections of your hair.
Leave the hydrogen peroxide on your hair for about 30 minutes
Rinse your hair thoroughly with cool water. The cool water will remove the peroxide and add shine.
Add another coat of deep conditioner to your hair.
Massage it into your scalp to ease any dryness or irritation the peroxide may have caused.
Rinse it out with cool water. Allow your hair to dry then style as desired.
Tips to Success
The more peroxide you use and the longer you leave it in your hair, the brighter it will be. If you have dark hair you can leave the peroxide in your hair for an hour to get the results similar to if a lighter-haired person left it in for 15-30 minutes.
Peroxide in large quantities should not have prolonged contact with skin. Small amounts, however, are not harmful.
Never use household bleach or any other chlorine-based product on your hair. This can absolutely destroy your hair, cause terrible damage to your skin and possibly kill you with fumes. Start slowly and use caution with this one as it's the most aggressive approach here.
3. Lemon Juice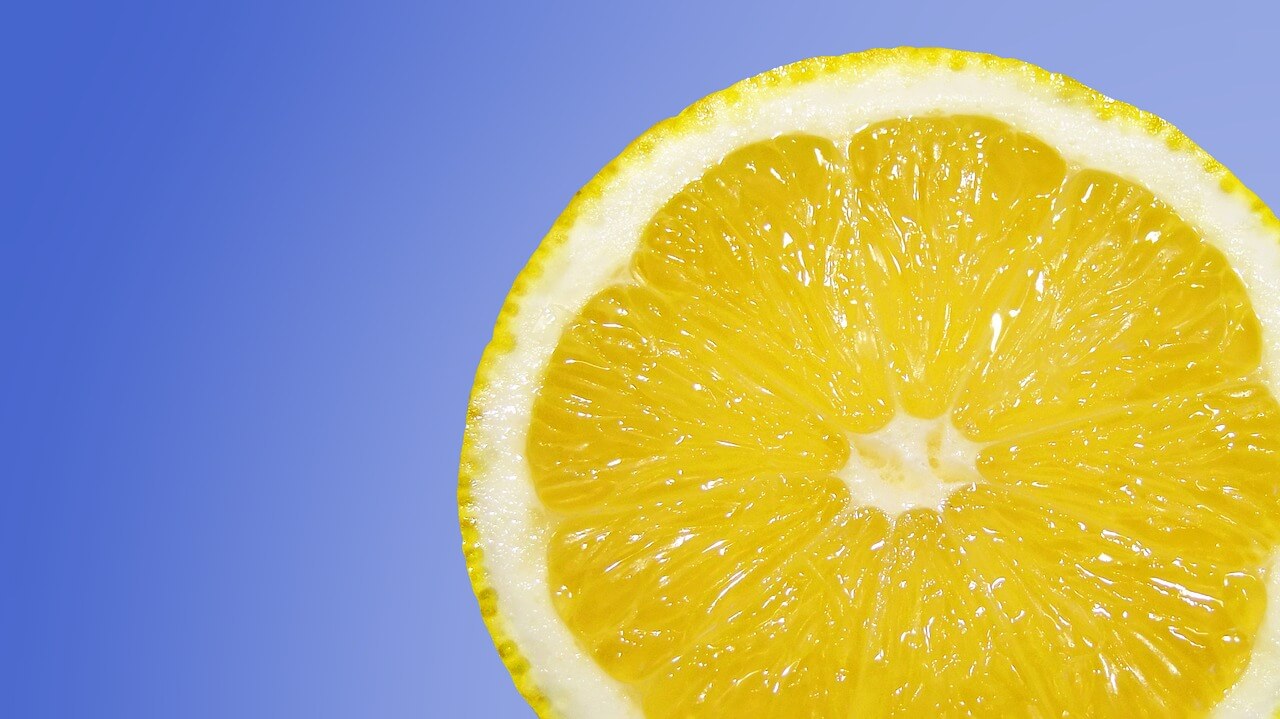 One of the most popular methods for lightening hair naturally is lemon juice.
Squeeze one fresh lemon. It should give you about 2 tablespoons of juice.
Mix this with 2 times the quantity of water and apply to dry hair. Leave on for several hours before rinsing out. Do this every day and your highlights should become lighter in a very natural-looking way.
You can do this once or twice a week until you achieve the desired results.
If you have very long or short hair, you can use more or less of the lemon juice/water mixture.
4. Honey
Another great option for those looking to lighten their hair naturally is honey!
It has an enzyme that produces small traces of hydrogen peroxide, so it won't give you drastic results, but it will give you a sun-kissed natural look. You may have to apply honey several times before getting the desired result.
Simply combine three parts honey and one part water, and apply it to your hair. Add three tablespoons of honey to one tablespoon of water (or use cider vinegar) in a small bowl.
Cover your head with a shower cap or plastic bag and leave it on for about 30 minutes before rinsing it out with shampoo. You can do this once or twice a week until you achieve the desired results.
5. Apple Cider Vinegar
Apple cider vinegar works to gently lighten your hair naturally as it can add more shine and luster to your hair too!
Start by mixing one part apple cider vinegar with two parts water in a small bowl. Apply the mixture to your hair, making sure to cover all of your hair. You can use a spray bottle to make this process easier.
6. Chamomile Tea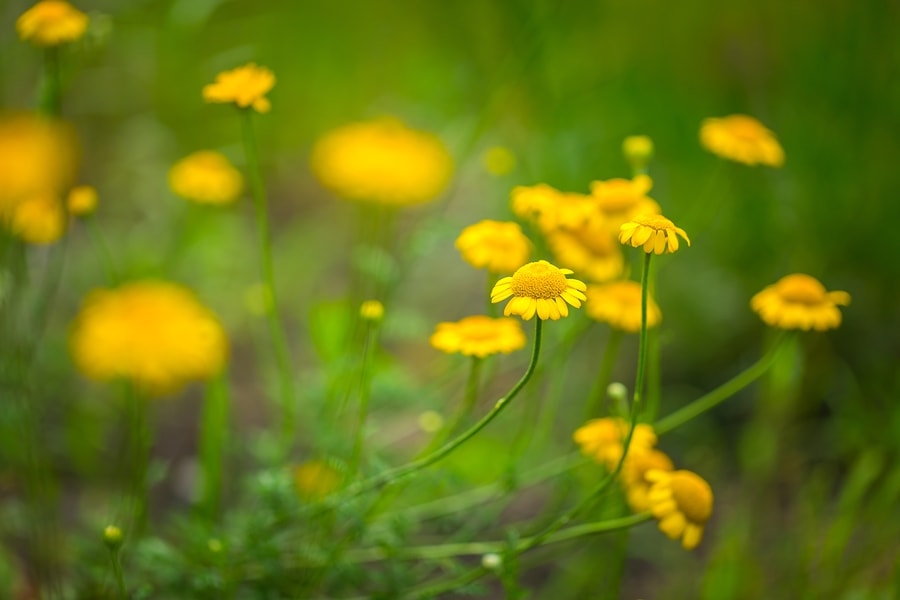 Not only is Chamomile a fantastic herb for upset stomach, but it's also another great option that contains both bleaching and lightening properties that work over time to lighten your hair.
To use this method, start by boiling water and steeping two or three chamomile tea bags in hot water for about five minutes.
Remove the tea bags and let the mixture cool before applying it to your head.
You can apply the chamomile tea directly to your hair or you can soak a cloth in the mixture and use it as a compress.
Leave the chamomile tea in your hair for about 30 minutes before rinsing it out.
There is also this chamomile extract to enhance golden highlights in a spray liquid that provides an excellent hair lighting solution.
7. Baking Soda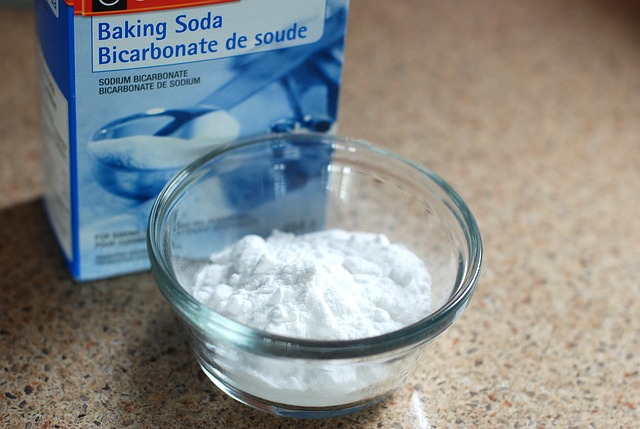 Sodium Bicarbonate (baking soda) works to absorb excess oil and dirt and strip your hair of chemicals that build up over time. This is a slower process, but if you use baking soda once a week you can lighten your hair naturally over time.
To use this method start by mixing one part baking soda with three parts water in a small bowl. Apply the mixture to your hair and scalp and leave it on for about 15 minutes.
Rinse your hair thoroughly with warm water. Repeat this process once or twice a week until you get the result you are after.
8. Henna
Henna is a plant-based dye from the leaves of the henna tree. Just mix Henna with chamomile powder to lighten your hair over time.
You'll need to make or buy chamomile powder, but either way, it's pretty easy. You can grind it yourself or buy it from a natural foods store or find chamomile powder on Amazon. 
To use this method, combine equal parts of Henna and Chamomile powder and add just enough water to make a thick paste. Let his mixture cool and then apply it to your wet hair.
Place a shower cap or plastic bag over your hair and leave the mixture on for about an hour. If you have dark hair, you can leave it on for up to two hours. Remove the hair covering and rinse the mixture out from your hair.
9. Sea Salt
If you've ever noticed your hair getting lighter from swimming in the ocean, you know how this works. You can combine salt with water and the sun to lighten your locks.
Just mix 1 part sea salt with about 4 parts water and let it soak into your hair. Sit in the sun for about 30 minutes and then rinse clean.
10. Vitamin C
Vitamin C works much like lemons. It works to break down the pigment and remove mineral build-up in your hair.
To use this method, start by mixing one part Vitamin C powder with two parts water in a small bowl. You can either crush up Vitamin C tablets or use a pre-ground Vitamin C powder.
Apply the mixture to your hair or pour it into a plastic bottle and spritz your hair. Next, cover your hair with a shower cap or plastic bag and let it sit overnight. In the morning, rinse your hair thoroughly with warm water.
Conclusion of How to Naturally Lighten Your Hair
Now you have 10 natural ways to lighten your hair naturally that are safe and chemical-free because chemicals almost always lead to damage and breakage. When it comes to healthy hair, natural ingredients are best.
Even so, some of these methods can leave your hair dry, so be sure to use a high-quality conditioner, especially for fine hair. Shampoos and conditioners containing chamomile are great for fair hair.
Going out into the sun after using any of these home remedies to lighten your hair will increase its effectiveness.